BANG AVERAGE CHAT THAT YOU won't want to END.
I can only see downloads, so if you're going to listen, please can you download the episode. I'll love you forever!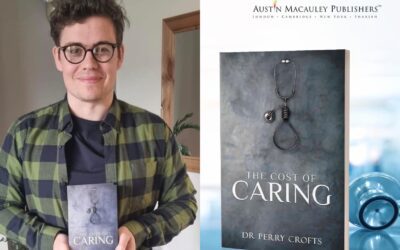 This is a difficult listen at times, and there's graphic talk of Suicide.
Perry is a Dr, training to be a GP, and talks of his story living with depression, which spiralled, and working in the NHS too. He's written a new book 'The Cost of Caring' which can be bought on Amazon, at Waterstones etc too.